Ready to do some holiday STEM challenges?
Get your students in the holiday spirits with these fun Christmas math activities.
Choosing a hands on approach to teaching math concepts is easier with a low prep STEM challenge. Here are four different activities to choose from to celebrate the holidays in math this year.
BUILD A HOLIDAY HOUSE
Students will have to apply their knowledge of fractions and problem solving to create a gingerbread house. You can use materials in the packet for a low prep approach. Just print the gingerbread house and candy decorations and go!
BUILD A GIFT BOX
Being creative with perimeter is key to this challenge. Kids will use their measurement and problem solving skills to build gift boxes. This low prep activity is fun and let's them explore different dimensions.
DESIGN COOKIE JARS
Students love this one. With candy gum drops and tooth picks build cookie jars for two gingerbread cookies. Applying multiplication and problem solving skills to complete the challenge.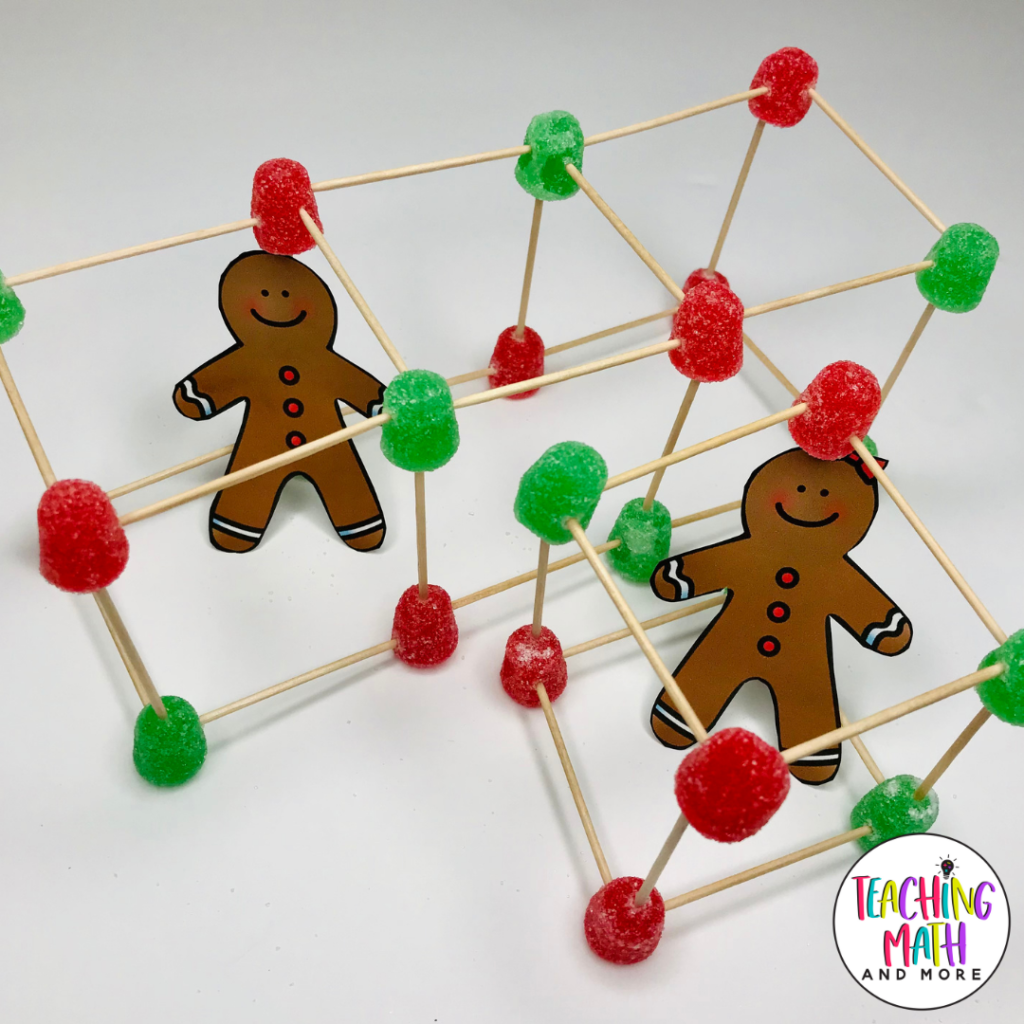 CONSTRUCT A CHRISTMAS TREE
A student favorite! Building with straws can be tricky, but your students will love this challenge. Using their division and problem solving skills students will construct trees to hold up to 9 candy canes on its boughs. Will it hold? That's the fun testing part of the STEM challenge.
ACCESS THE HOLIDAY STEM CHALLENGES
Use one or all of these STEM activities in your math class this December. Students love the variety and different activities that get them thinking about math. Grab your set of STEM challenges today!
Click HERE to grab the STEM challenges today!
Happy Teaching!